X-FILES
FILE #2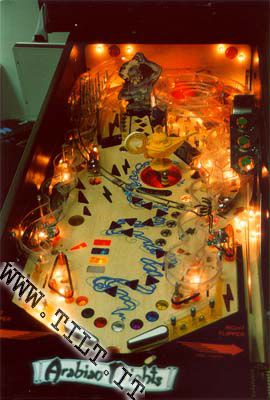 The 'whitewood' for the '"Arabian Night". Note the differences in the upper left ramp; on the right, partially covered by the "Lamp", you can find three target of the same type previously installed only in the playfield of "Indianapolis 500".
---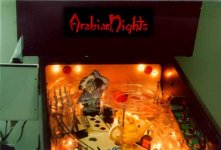 Upper left ramp.
---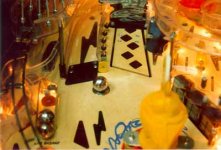 The playfield near the "Genie". You can have a better view of the three targets behind the "Lamp"; also note the different position where it was installed the magnet.
---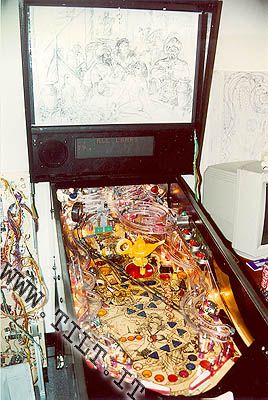 An early proto of the almost definitive game. Also installed, an early draft of the backglass. On the right of the backbox, out of the cabinet, there's a flat cable connecting the pinball to an external computer.
---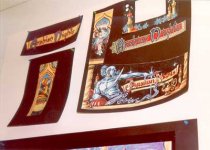 Cabinet' side graphics. Note that on the side of the backbox was intended to be used the "Bally" name, while the game will be produced as Williams.
---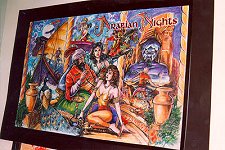 Draft for the backglass graphics. No brand name is still present.
---