Videogiochi a moneta che non hanno mai visto la luce…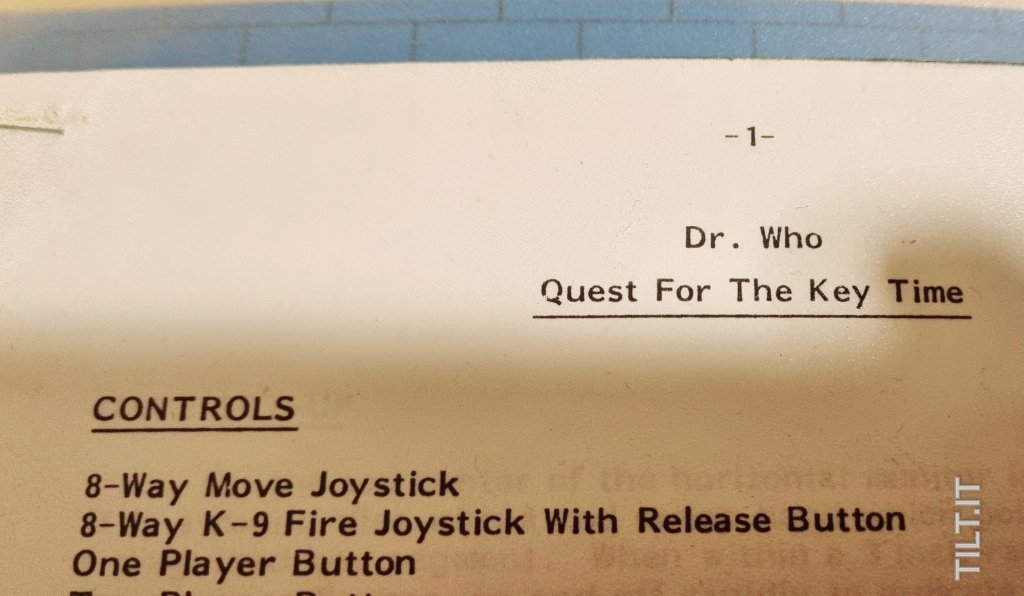 Il 24 maggio 1983, Williams Electronics Inc., il costruttore di flipper e videogiochi a moneta già famoso per apparecchi tipo Defender e Sinistar, approvo' lo storyboard di un videogioco a moneta su Dr. WHO, titolo provvisorio "Dr.WHO: Quest for the key time".
Il cabinato del gioco, ovviamente, sarebbe dovuto essere a forma di Tardis, completo di luce lampeggiante in cima.

Curiosità: in tutte le pagine dello storyboard, il Tardis è chiamato "tartus"… ????
Purtroppo, il 1983 in USA è stato anche l'anno del "Video Game Crash" (in Giappone chiamato "Atari shock"), cioè un periodo di recessione in grande scala, causato dalla saturazione del mercato, che colpi' perlopiù il settore delle consoles casalinghe, ma rallento' anche il mondo arcade. Così, il progetto di "Dr.WHO: Quest for the key time" venne abbandonato per sempre.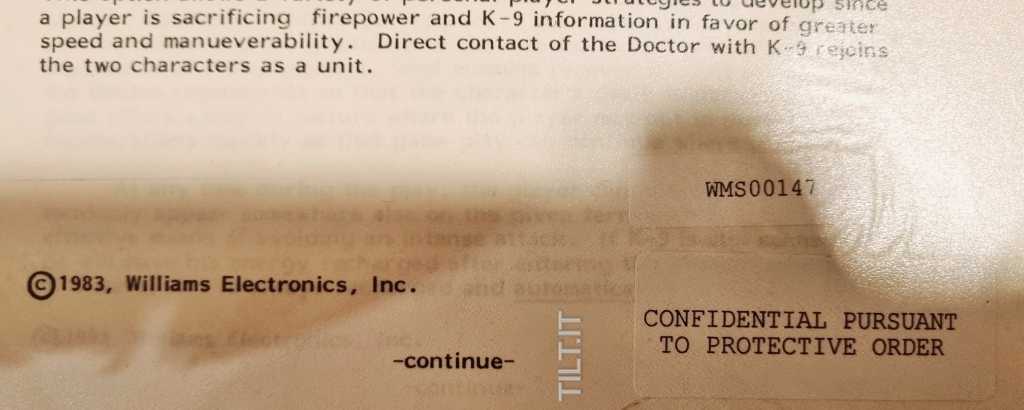 Lo storyboard originale lo potete trovare, completo, negli archivi della collezione di TILT – il Museo del Flipper, insieme a decine di documenti simili, salvati negli anni dalla distruzione, alla chiusura delle aziende costruttrici di questo settore, italiane e straniere.