Electronic Devices, then Elettronica VideoGames

Elettronica VideoGames sells and rents gambling machines now. The main venue address is: via Po, Cormano (Milano).
Formerly called Electronic (or Electronics) Devices, this company changed his name between 1995 and 1996.

It was founded by Paolo Leonardo Di Nunno. It starts as a bootleg maker for foreign markets

Bally-Midway moved a legal attack against Di Nunno due to a pirated version of Mortal Kombat, distributed in Latin America with the brand Yawdim.. We know nothing about the final verdict.
Paolo Di Nunno bought in 2017 a football team, Calcio Lecco.

Galaxy Gunners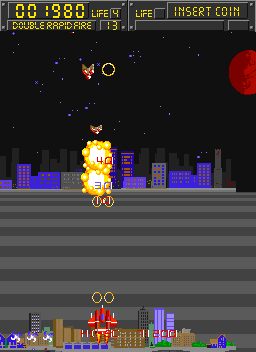 First original creation by Electronic Devices (but the title screen says Electronics); MAME emulation is currently unaccurate.
Fantasy Land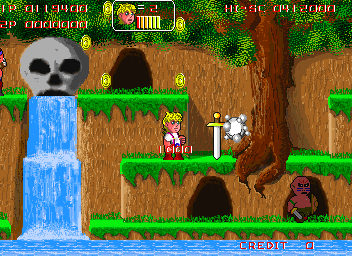 It is unknown when this game was finished. A ROM states it incorporates Microsoft libraries of 1989. Since it uses a I8086 CPU, and all the games by Electronic Devices produced from 1992 use a different CPU - a 68000, a V30, or multiple Z80s - we assume Fantasy Land become available in 1990 or 1991.

Mug Smashers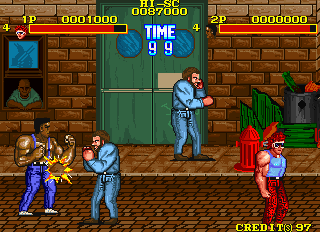 Game made in collaboration with English company 3D Games; it's emulated in MAME. In the development team there was Mr. Ben Boux; perhaps he was the same technician who has collaborated with Olympia.
According to an italian newspaper, this game was on location test on some italian arcades in March 1992.

This game is an original project, but some parts are copied, probably illegally;

in particular, all the music is taken from Technos's "The Combatribes".
Diver Boy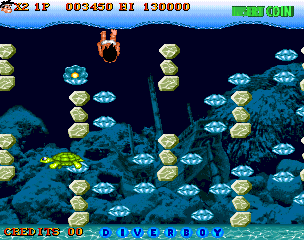 Well-emulated in MAME, this game was originally designed and produced by Gamart in Spain.

Ping Pong Master '93

According KLOV (Arcade Museum), this game was produced by a mysterious company called ALTSO. The PCB used for emulation is made by Electronic Devices and shows the company logo, but the used hardware is unique. The game is emulated in MAME with a few sound glitches.

Steel Force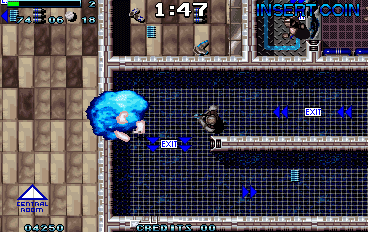 This game was produced by Ecogames SL in Spain and programmed by New Dream Games in Mallorca, but it was sold by Electronic Devices only. It resembles an Amiga game.

Twins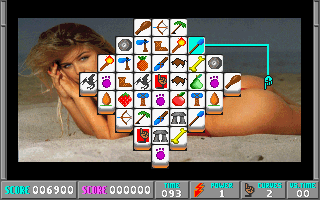 First "rogue" game created by Electronic Devices, and last game to be marketed with this brand.
Twin Brats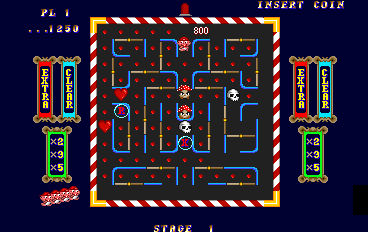 Starting from this game, ED change his name to Elettronica VideoGames
Mighty Warriors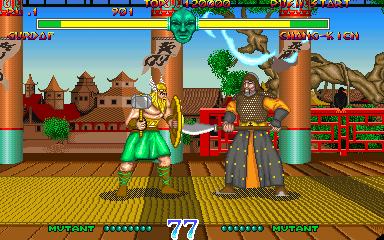 Elettronica VG made his debut in the one-vs-one fighting games category.
Puzzle Time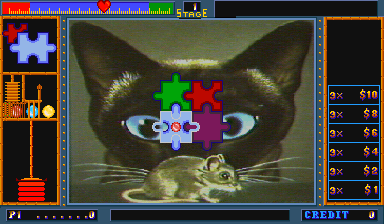 The last game from Elettronica VG, except for gambling machines. We don't know if it was distributed widely. The MAME emulation is currently unaccurate,
Mortal Race (Ecogames)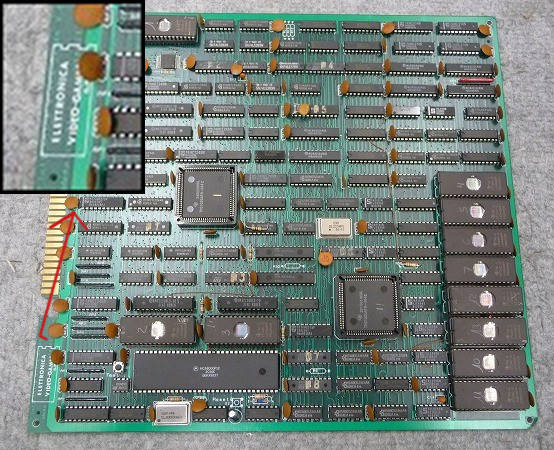 Like Steel Force, this game was made by two Spanish companies: Ecogames SL (production) and New Dream Games (programming). An unit distributed with the Elettronica Videogames brand has never been seen, so it is not included in the list, but the name is clearly read on the PCB.