CD Express

Many informations on this page were taken from these interviews to programmers:Luca CrisafulliCarlo SantagostinoSantagostino is currently trying to compile a complete CD Express games list (about 20 games).
CD Express was a videogame company in Settimo Milanese (Milan), founded by Carlo Cattoni and Enrico Di Zenobio.
In 1995 it developed a Jamma interface for the Amiga CD32 computer, in order to make it work as a coin-op videogame.
CD Express produced some video game for this platform, then switched to an ARM-based platform based on Windows CE.
It also produced gambling games. Two, Magic Numer and Magic Premium, are emulated in MAME. A third game, Lucky Five, is not available at the moment, as well as Greyhound Race and others.
Odeon Twister. is not available too, while Odeon Twister 2 is present in MAME but it does not work.

CD Express closed some time after year 2000 due to internal disagreements. Enrico Di Zenobio founded another gambling game company, Vital Games.
Candy Puzzle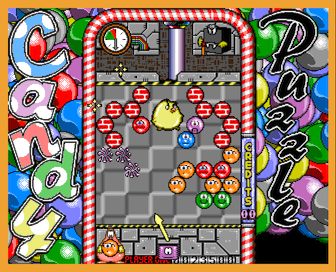 Game brazenly similar to Puzzle Bobble from Taito.

Note: all the snaps of the CD Express games are reduced to 50% and compressed, for space reasons.

Harem Challenge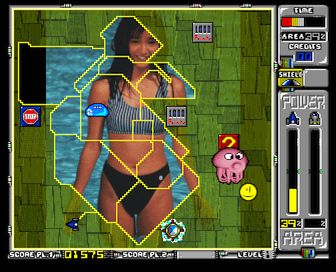 This game, as well as Lucky Strixx, belong to the "rogue-qix" group, where the player must discover an image.
Laser Quiz Italy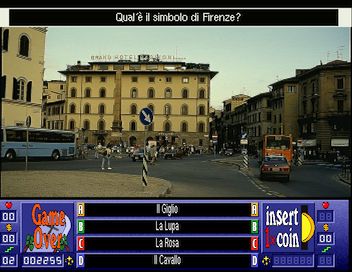 A trivia game in italian.
It's known to exist a french version of this game, as well as a greek one.

Laser Quiz 2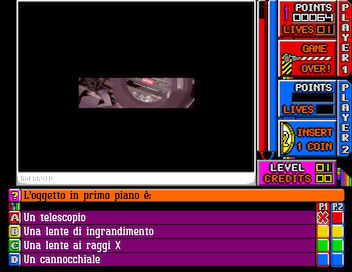 Another trivia game in italian.
Lucky Strixx
Other game where the player must discover a photo, fragment after fragment; most skilled players can enjoy the performance of a stripper (male or female).
An information sheet is readable here

Lucky Strixx 2

This sequel was found, dumped, and emulated in MAME.

Double Strixx
This seems to be a Laser Strixx evolution, with minigames.
In the upper image, the attendants' faces are actually portraits of CD Express staff members.
Odeon Twister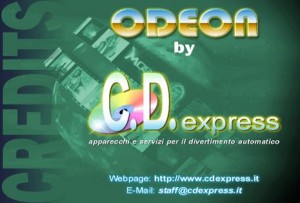 A minigame collection. An unit of this game was never found.
Judging from resolution and image quality, this game runs on the newer ARM-based platform.
Odeon Twister 2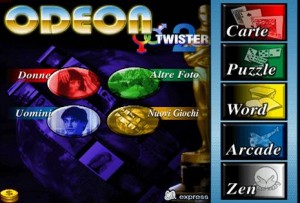 Another minigame collection. It's present in MAME, but it does not work at the moment.